Welcome to the food and book magnificence that is Friday Feast! We have a treat for you today: a debut author and Feast virgin! But more on that in a moment…
Prepare yourselves. You may find the news from Us Heins Weren't Meant To Play Golf a tad startling. Yes, folks, I didn't play too badly. In fact, so not-too-badly that I lost a stroke off my handicap. I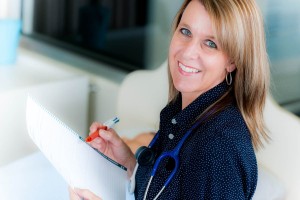 haven't stopped blinking at it since the update came through. Tis a wonder indeed. Naturally, I will now spend the next month not being able to play even close to it. But that's golf for you!
Enough of that. We have far more important things to discover, like books 'n food.
This week I'm delighted to introduce Australian author Nicki Edwards to you. Nicki has a brand-spanking new rural romance release out and it looks fabulous. Intensive Care, as the name suggests, has a medical bent and being an Emergency Department nurse, you can trust Nicki to bring real authenticity to the story.
Take a look.
Escaping to the country was meant to be easy…
On the surface it looks like busy Intensive Care nurse Kate Kennedy has it all: a long-term relationship, a great career and a sleek inner city apartment. But appearances are deceiving, and in one fell swoop everything comes crashing down around her. In a moment of spontaneity, Kate leaves her city life and takes a new role as Nurse Unit Manager at Birrangulla Base Hospital, but her dream move proves harder than expected.
Local café owner Joel O'Connor finds himself increasingly drawn to the gorgeous new nurse, but like Kate, he's been scarred by love and isn't looking to jump into anything. Yet their chemistry is hard to deny and after a near fatal incident, Joel and Kate find themselves opening up to one another.
Just when Kate thinks she's found love again, their fragile relationship is thwarted by their pasts. Can they both let go of their guilt and grief to move on to a bright new future?
Ooh, thwarted love. We do love that in romance land, which makes this a must for your rural romance collection. Intensive Care can be yours right now with just a few clicks. Buy the ebook direct from the publisher Momentum or try Kobo, Amazon.com, Amazon.au, Amazon.uk, iBooks, JB Hi-Fi or Google Play.
All set? Excellent. You may now play with Nicki.
The Secret Ingredient
When Cathryn first emailed and asked me if I'd like to join her on the blog, I said "yes" without thinking. Then I checked out her blog and my heart thudded into my RM William's boots. You see, I need to share a little secret. Don't tell anyone (especially not Cathryn), but I despise cooking! I hesitate to say I 'hate' it in case that comes across too strongly, so let's just stick with words like 'detest', 'loathe' or 'dislike'! (And yes, I'm aware that they all mean the same thing!) And while I'm airing all my dirty laundry, I have another confession to make – I don't even own a recipe book! All I have is a spiral bound book full of handwritten recipes I've gathered over the
years.
Now that massive weight is off my shoulders I can get on with the business of talking about food, which is what this blog is about! Just because I don't like cooking, doesn't mean I can't do  it. I can actually make an amazing lasagne, have a few sensational chicken meals, and I even have a great kangaroo dish that I make. But my downfall is baking.
My four kids will tell you I can't bake to save myself. I follow recipes from my mother-in-law and two sisters-in-law (all of them brilliants cooks) and they all fail. Every time. I would sample a chocolate cake, slice or dessert at their house, demand the recipe, go home and attempt it, but it would never work out. In the end, I came to the conclusion that they left out some vitally important ingredient on their handwritten list, on purpose!
One of my friends is incredible when it comes to hospitality and she makes the most amazing white chocolate chip muffins. She told me they are fool proof. Now those words should have been a warning sign. I should have backed away immediately before anyone got hurt. But no, you guessed it. I asked for the recipe which she handed over, scrawled on a scrap of paper. And I went home and attempted to make them. Sadly I have lost how many times I've attempted these muffins, but each time I tell myself this will be the day they work out.
A few years ago (yes I have been trying to make these muffins FOR YEARS) I announced proudly to my youngest son Toby that I'd made "Nore's Muffins". He was so excited until he bit into one and screwed up his face.
"They don't taste like Lenore's," he said.
My shoulders sagged. I knew he was telling me the truth.
"I just don't know what Lenore puts into hers to make them work," I said.
"I know!" Toby stated. "Lenore makes hers with love."
And that is my problem dear readers. I can cook. But I forget to add the most important secret ingredient. Love. So, on that note, I'd like to share Lenore's muffins with you. I promise you, if you add love, they will work every time! I'm told they taste great with coffee, but I wouldn't know as I'm one of those strange people who has never tasted coffee in my life. Which is all the more strange that I would feature a coffee-loving nurse in my debut novel, Intensive Care!
"Made with Love" Muffins
1 cup SR Flour, heaped
1 cup sugar, heaped
3 large tablespoons butter (melted)
½ – ¾ cup of milk
1 tblsp cocoa
2 eggs
¾ pack of White Chocolate chips
Mix
Bake for 15 minutes at 180.
Make yourself a muffin, grab a coffee and have a read. Enjoy!
From Intensive Care:
"Hello, love," the man greeted Kate as she got closer and she blinked in surprise. It was the Irish guy from the elevator! At the sound of his voice a sudden unexpected warmth coursed through her body, traveling down to her toes.
"Oh! Hi." She grinned.
"What can I get yer today then, love?"
"If you're still open, I'm in need of a proper coffee."
"Yeah love, we're still open. My name's Joel." He smiled and his blue eyes twinkled. "Joel O'Connor." The dimples she remembered formed on each side of his mouth.
"Well, hello there, Joel O'Connor." She smiled in return. When it was obvious he didn't recognize her, she felt strangely disappointed. "I'm Kate."
 "So where are you from then, Kate?" he asked, his bright blue eyes dancing.
Do I have something written across my forehead? How do they know I'm not from around here?
"Sydney," she replied.
"Well Miss City Chick, I make the best coffee in Birrangulla." He smiled again, revealing perfectly straight white teeth. "And when I say I make the best coffee, I mean it really is the best coffee. I'll even bet it tastes better than any coffee you've ever tasted from that city of yours."
"Oh yeah?" she teased him. "How about I let you know once I taste it?" She laughed softly before stopping herself and covering her mouth with her hand. God, it sounded like she was flirting.
"It's a deal," he replied.
Thanks so much, Nicki. And how easy are those muffins? Absolutely no excuse not to make a batch and settle in for a good long read of Intensive Care. The perfect way to spend a lazy afternoon and we Friday Feast readers all know we need more "me" time.
Now, my delicious little Feasty darlings, Nicki has a question for you: If you were to sit down in a café like Bean Counter in Intensive Care, what type of coffee would you order? And if you were to have something to eat with it, would you pick sweet or savory?
Ooh, this is a bit of a tricky one for me, because it depends. Post lunch I'd probably go for an espresso, something to get me through the afternoon. Maybe with something light and sweet, like a macaroon. In the morning I'd more inclined to go for a latte and perhaps something savoury.
What about you, Feasties? Is your penchant for a nice cup of Earl Grey and a shortbread? Or perhaps a hot chocolate matched with a terribly indulgent dessert is more your go, or a lusty long black. Let us know. We'd love to hear!
If you'd like to learn more about Nicki and her books, please visit her website. You can also connect via Facebook and Twitter using @nicki_edwards.