Hello Feasters! I'm super excited because today we have the author of one of the best reads of the year on the blog.
But before I get into rave-land, let's have some Sydney Swans news. Oh, my darling boys are really giving it to them now. Last Saturday we shorted out ladder leaders Port Power in a magnificent display of footy wizardry, leaving us still nicely perched at third. Rah! Speaking of nicely perched, in Us Heins Weren't Meant To Play Golf news, Jim and I combined well in
the first round of our club's Foursomes Championships to be sitting as the nett leaders. Can we hang on to win? Stay tuned!
Now on to today's guest.
Kate Belle took many of us on a trip down memory lane with her debut novel, The Yearning, a read I enjoyed immensely. So when her publicist contacted me with an offer of a review copy of her second novel, Being Jade, I leapt at it. What a story! What writing! From the opening page I was mesmerised. Being Jade was fascinating and heartbreaking and so much more.
Seriously, you have to read it.
A tragic death. A family divided. One truth can set them free.
Banjo Murphy is killed on the night he finally musters the courage to walk away from his wife Jade after twenty five years of repeated infidelities. In the aftermath, Banjo is bewildered to discover he still exists, but death has placed an invisible wall between him and his beloved family. In despair he watches Jade collapse into deep depression and his daughters, Lissy and Cassandra, struggle with their unexpected loss.
Lissy is tortured by guilt and the mysteries surrounding her father's death. What compelled Banjo to leave the night he died? Why won't Jade speak about what happened? In spite of their volatile relationship, Lissy believes her parents' love to be enduring, but sensible Cassandra sees things differently. When Cassy discovers a sketch book chronicling Jade's extra-marital affairs, the truth of their parents' relationship begins to unfold and Lissy's loyalties are divided.
Searching for answers, Lissy contacts Jade's ex-lovers, unaware her father's spirit watches as they visit. Unable to let go of his one true love, he aches to know that Jade loved him above all others. Banjo is taken on a journey of discovery through Jade's memories as the lovers unveil long hidden secrets about her affairs. But the mystery remains, frustrating Banjo and Lissy, until Lissy's questioning leads her to an explosive truth. One that will finally set her family free.
Did I mention you should read this book? You should. Like, really. Which means you'll need to buy it and you can do that right now with a quick trip to your favourite book store or a few clickety-clicks of your mouse.
For the paperback try Booktopia, Bookworld, Dymocks, Angus & Robertson, QBD The Bookshop, Boomerang Books, Fishpond, Collins Booksellers or your local independent. For the ebook, try Amazon, iBooks, Google Play, Kobo, or JB Hi-Fi.
Still not sure? Read the opening chapter. You'll be hooked I promise!
Now please give Kate a big Feasty welcome and enjoy!
Instant Human – Just Add Coffee…
Hi Cathryn and readers – thanks for having me back on Friday Feast.
When I visited last year I gave you the Big Effort High Reward Heirloom Recipe – Great Auntie
Flo's Christmas Pudding. This required significant time, a fair bit of alcohol (both in the recipe and cook) and sticky hands. I thought I'd take it a bit easier on you this time around by sharing one of my FAVOURITE combinations in the whole world – caffeine and cake.
I'm a bona fide coffee addict. If I don't have my coffee by about 11am I find it difficult to speak. I'm dependent on that early morning caffiene shot to function. I also have a penchant for desserts. Cakes, pastries, puddings, tarts – I'm not too fussed as long as it's full of carbohydrate and sugar. But the very, very best in life is when the two are combined.
I used to work in Melbourne CBD, at the Paris end, and discovered the Treasury Cafe nestled beneath the treasury building near Parliament. When I first walked in I thought I'd died and gone to heaven. A loooong glass counter laden with every kind of cake, tart, pudding, pastry you could imagine. Glazed apricot and cherry Danishes shone under the light of the counter, clouds of cream topped jam lamingtons the size of a man's palm, summer yellow custard tarts, glorious wedges of dark chocolate mud cake and butterscotch fudge dripped over fluffy sticky date puddings. My mouth waters at the memory.
More often than not I left empty handed only because I couldn't choose which sweet morsel to indulge in.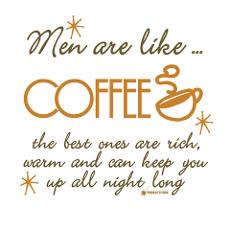 Inspired by Treasury Cafe's dessert cabinet, I went through a period of frenzied baking and rediscovered a promotional Nescafe coffee table recipe book I'd won years ago featuring – yep, you guessed it – coffee desserts. I have a few favourites in this book but nothing quite beats the cappuccino cheesecake. The recipe calls for instant coffee but I say Pfft to that! Brewed coffee is the only coffee worthy of a good dessert, so I amended the recipe to make sure the end result had the kick I looked for in this gorgeous cappuccino cheesecake.
Cappuccino Cheesecake
Before you begin, brew yourself some fresh coffee, pour a cup and leave the rest to cool while you read your copy of Being Jade (like how I slipped that in??). Oh, and leave 500g of cream cheese on the bench to come to room temperature. If you're able to stop after a couple of chapters you'll need to head to the kitchen and find ingredients for the cheesecake crust:
•             100g mild-coffee biscuits
•             75g dark chocolate, coarsely chopped
•             ¼ cup (70g) packed dark brown sugar
•             A pinch of nutmeg
•             40g hot, melted unsalted butter
To make the crust finely grind the biscuits (I use my mother's method – chuck them in an empty cereal bag and beat them to death with a rolling pin). Mix in the chopped chocolate, brown sugar and nutmeg then bind it all together with the melted butter until the crumbs stick together. Press the mixture into the base of a 19cm springform pan, flattening it with the bottom of a glass. Put the pan in the fridge for 20 -30 minutes.
Pick up your book and read just a couple more pages…
Preheat the oven to 175 degrees then get to phase 1 of the filling:
•             500g low fat cream cheese (or be brave and go full fat if you want the full flavour!)
•             ½ cup sugar
•             1 tablespoon plain flour
•             ¼ cup strong brewed coffee (for real caffeine addicts you can also add 1 tablespoon of finely ground coffee – YEAH!)
•             1 teaspoon vanilla extract
•             2 large eggs
Blend cream cheese and sugar in a large mixing bowl with an electric mixer. Beat in flour, then add brewed coffee, ground coffee (if you dare), and vanilla until combined. Beat in eggs one at a time, make sure you scrape down the sides of the bowl, until the mixture is smooth.
Pour filling over the cooled crust, place the cheesecake on a tray covered with a baking sheet and put in the middle of the oven to cook 45 minutes until the top is browning, puffed and cracking at the edges. Take it out to cool for 15 minutes, but leave the oven on while you make the frothy cappuccino topping.
Topping:
•             ¾ cup light sour cream (I reckon full fat's better)
•             1 tablespoon sugar
•             1 teaspoon vanilla extract
Whisk the ingredients together in a medium bowl and pour over warm cheesecake, spreading to cover it completely. Bake until the topping is set, about 10 minutes.
You could probably squeeze in a few more pages here.
Cover the baked cheesecake with gladwrap and refrigerate for at least 3 hours. Before serving (with brewed coffee, of course!) shave a little dark chocolate over the top to decorate. Devour as you finish off Being Jade –  or, if you're feeling more generous, share it with friends over afternoon tea or dinner and watch how animated your guests become after they've eaten it!
GIVEAWAY! 
Oh, Kate, that sounds divine! Hard to go past good cheesecake. Hard to go past good coffee too. And this combines them in one. Bliss!
Okay, my Feasty lovelies, for your chance to win a signed copy of Being Jade, what's your favourite bit of cheesiness? I'm going to get a bit "out there" and suggest this song from the 2014 Eurovision Song Contest. Teo from Belarus singing… Cheesecake. Ha!
But perhaps you'll be more traditional and suggest a slice of brie, the tv show Happy Days or even a spot of dad dancing. Whatever your fancy, cheese away and you could WIN!
Giveaway closes midnight Tuesday, AEST 24th June 2014. Australian postal addresses only.
If you'd like to learn more about Kate and her fabulous books, please visit her website. You can also connect via Facebook, Twitter using the handle @ecstasyfiles, Goodreads and The Reading Room.
This giveaway has now closed. Congratulations to Sue who has won a copy of Kate's brilliant new novel, Being Jade. Thanks to everyone for getting cheesy with us. Hope to see you again soon!