Hello Feasters, and welcome to another fantabulous edition of Friday Feast! This week: amazing eggplants and a newly-minted rural romance author for you to look forward to.
First, news from Us Heins Weren't To Play Golf because I know how hungry you are to hear how I fared in round 3 of the club championships. Bluntly, I was a complete embarrassment. THREE balls into the water off the tee on the first. I'm still having anxiety attacks about it. Seriously. The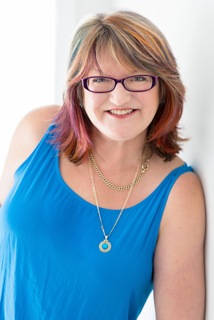 astonishing thing is that I'm still running fourth in the champs but with one round to go and the leader 40 shots ahead, I'm just there to make up numbers. And hopefully not make a total nong of myself again.
But on to far more pleasant things. It's my great delight to welcome Trish Morey to Friday Feast for the first time. Trish is not only a USA Today best-selling author, she's also a three-time Romance Writers of Australia Ruby Award finalist and two times winner, plus a Romance Writer of America Rita finalist. In other words, this lady knows how to pen a tale!
Now she's turned her hand to that most excellent of genres, rural romance. Trish's first rural Stone Castles releases December 1st  but is available for pre-order now. Check it out!
She turned her back on the girl she was. He'll show her the woman she was meant to be.
After ten years pursuing a prestigious career in New York, Pip Martin has returned to the Yorke Peninsula to farewell her dying grandmother. She doesn't intend to linger – there are too many memories in the small country town and not all of them will stay in the past.
Like Luke Trenorden, her childhood sweetheart. A man Pip had promised her heart to, until tragedy stole Pip's family away, and a terrible lie tore both their lives apart.
Pip cannot deny there is still a spark between them, even amidst the heartache of losing her Gran and the demands of her new life. But it may not be enough to rekindle a love that has been neglected for so long.
When a long-kept secret is revealed, Pip is free to go back to the life she thought she wanted… unless Luke can break down the stone castle Pip has built around her heart.
"I fell in love, laughed, cried… [an] emotional and page-turning read" – Rachael Johns, bestselling author of Outback Dreams.
"A story with a heart as vast as South Australia's Yorke Peninsula " – Karly Lane, bestselling author of North Star.
"Pacey, vibrant, sexy … and touching. Stone Castles is the perfect package." – Barbara Hannay, bestselling author of Zoe's Muster.
Have a listen to that praise! This is one book you won't want to miss and it's available for pre-order from Booktopia, Bookworld, Angus & Robertson, QBD The Bookshop, Kobo, Amazon, iBooks, Google Play, JB Hi-Fi or your favourite local bookshop or ebook retailer. Go on. You know you want this!
Now get the napkins ready because Trish has a recipe to make you drool.
A few of my favourite things
Eggplants and garlic and fat red tomatoes…
If that's not a line from Julie Andrews singing about her favourite things in The Sound of Music, it should have been. They're certainly some of my favourite things, and when I spotted eggplants (or aubergines or melanzane) in the greengrocer yesterday for only $3.99/kilo, it was a case of be still my heart.
Eggplants are just amazing. You can stuff them with spicy mince, cook them up with other veg in a colourful and delicious ratatouille, use them in a base for a delish moussaka, roast them in an oven or over flame and make the gorgeous smoky dip, baba ghanoush. And that's just the start. Is that not the definition of versatility?
Today I'm sharing an easy and so yummy appetizer, that goes way further than any appetizer has gone before (seriously, this dish deserves hyperbole and lame Star Trek references). And if you don't like eggplants, maybe it's because you're just not doing them the right way. It's fabulous on crusty Italian bread, awesome with the old family favourite zucchini slice, and it's amazing the morning after with poached eggs.
Here's the recipe, from the Women's Weekly Italian Cooking Class Cookbook of whatever year that cookbooks only cost $4.98. Seriously, $4.98. It was a bargain then and if WW thought to reprint it, I'd buy a truckload for my four daughters and all their friends at whatever price. It is my go-to cookbook and is stained and falling out of its staples but it is sooo good. (Sorry, more hyperbole, but you get the picture…)
So here goes.
Eggplant Appetizer – or Antipasto di Melanzane
2 large eggplant
1 cup oil (I tend to use whatever I need, and drizzle it on as I go, so go with your gut on this one)
3 ripe tomatoes (substitute a tin of diced tomatoes for the fresh, paste and water if you need)
1 tblspn tomato paste
1/2 cup water
salt (if you use – I don't) and pepper (the good black grinder stuff)
Cut eggplants into 0.5 to 1 cm x 6 cm slices. Heat oil and fry in batches for 5 minutes (or until gorgeously soft and brown. If you add your oil to the pan bit by bit like I do, rather than as a cup upfront, the eggplant will suck it up and you'll know when it's had enough because it will let it out again.) Drain on paper towel.
When eggplant batches are done, a little oil more, if there's none left in the pan, and into that goes the chopped garlic, tomatoes, tomato paste and water. Simmer this for ten minutes or so until thick and gorgeous. Pop back the eggplant and combine and simmer a few more.
Season with pepper (and salt if you want) and voila, behold!
Now I did make double, because it is so good and it is so popular here in Chez Morey, so don't be disappointed if yours looks like less. I don't know how you could be though, because it's so good.
To make it better – use ripe fresh tomatoes. Tinned are fine and it's always fabulous, but fresh – mmmmh, it tastes like summer.
Likewise the oil. Extra virgin olive oil and make it local if you can. I use a local Adelaide Hills Bald Hills variety now that is so good, but for years I used Moro in the big tins and still loved it.
For a low(er) fat version, spray your eggplant slivers with oil and bake in the oven until soft. It's not quite the same but it will save you a truckload of calories if that's what you're counting, but use more tomatoes or another tin, as the eggplant will draw up that extra juice.
There are no rules with this kind of recipe. Just make it with what you've got and to suit yourself and enjoy!
So do you have a special way with eggplant? Or maybe tomatoes if eggplant isn't your thing? Or maybe garlic if neither eggplant nor tomatoes is not your thing. Though while you're still reading, I don't know 🙂
Enjoy!
Trish x
Great recipe, Trish! Eggplant is such a delicious veg. I just adore how it takes on that amazing smoky flavour when you grill it. By the way, I have that AWW cookbook too and agree that it's a cracker.
Besides caviar d'aubergine, my favourite way to use eggplant is in moussaka. Grilling the slices on the barbecue beforehand gives the dish extra oomph. Having said that, one of the best meals I've ever eaten involved stuffed eggplant. Sigh. I still remember that day…
So come along, clever Feasty people. What's your favourite way to use Mediterranean veg like eggplant, tomatoes and garlic? Or perhaps you have a secret way with zucchini or celeriac?  Share and help us prepare for summer!
If you'd like to learn more about Trish and her books, please visit her website. You can also connect via Facebook and Twitter using @MoreyTrish.