Hello Feasters, and welcome to another fantabulous edition of Friday Feast! This week: amazing eggplants and a newly-minted rural romance author for you to look forward to.
First, news from Us Heins Weren't To Play Golf because I know how hungry you are to hear how I fared in round 3 of the club championships. Bluntly, I was a complete embarrassment. THREE balls into the water off the tee on the first. I'm still having anxiety attacks about it. Seriously. The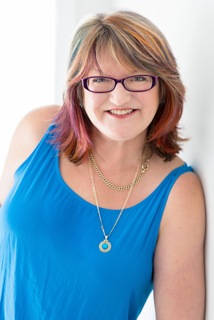 astonishing thing is that I'm still running fourth in the champs but with one round to go and the leader 40 shots ahead, I'm just there to make up numbers. And hopefully not make a total nong of myself again.
But on to far more pleasant things. It's my great delight to welcome Trish Morey to Friday Feast for the first time. Trish is not only a USA Today best-selling author, she's also a three-time Romance Writers of Australia Ruby Award finalist and two times winner, plus a Romance Writer of America Rita finalist. In other words, this lady knows how to pen a tale!
Now she's turned her hand to that most excellent of genres, rural romance. Trish's first rural Stone Castles releases December 1st  but is available for pre-order now. Check it out!
She turned her back on the girl she was. He'll show her the woman she was meant to be.
After ten years pursuing a prestigious career in New York, Pip Martin has returned to the Yorke Peninsula to farewell her dying grandmother. She doesn't intend to linger – there are too many memories in the small country town and not all of them will stay in the past.
Like Luke Trenorden, her childhood sweetheart. A man Pip had promised her heart to, until tragedy stole Pip's family away, and a terrible lie tore both their lives apart.
Pip cannot deny there is still a spark between them, even amidst the heartache of losing her Gran and the demands of her new life. But it may not be enough to rekindle a love that has been neglected for so long.
When a long-kept secret is revealed, Pip is free to go back to the life she thought she wanted… unless Luke can break down the stone castle Pip has built around her heart.
"I fell in love, laughed, cried… [an] emotional and page-turning read" – Rachael Johns, bestselling author of Outback Dreams.
"A story with a heart as vast as South Australia's Yorke Peninsula " – Karly Lane, bestselling author of North Star.
"Pacey, vibrant, sexy … and touching. Stone Castles is the perfect package." – Barbara Hannay, bestselling author of Zoe's Muster.
Have a listen to that praise! This is one book you won't want to miss and it's available for pre-order from