Greetings from Teaser Tuesday, the blog series where I share snippets from past and upcoming releases, and works-in-progress, and occasionally rope author buddies into sharing pieces from theirs.
I can't tell you how thrilled I am to host Australian author Christine Wells on the blog today. I've just finished her new release The Wife's Tale and loved it. Like, really, really loved it. This book has everything – intrigue, scandal, romance and a magnificent country house – and I can't recommend it highly enough. Perfect for Mother's Day. Perfect for any day!
The Wife's Tale is available in stores and online now in print and ebook. Try Booktopia, Angus & Robertson, Amazon, iBooks, Kobo, or your favourite retailer.
Here's Christine to tell you about the book. Oh, and keep reading because there just might be a GIVEAWAY!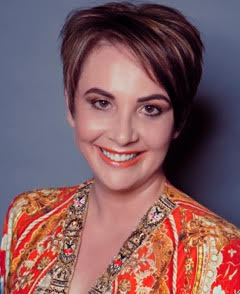 Cathryn, thank you very much for having me here today. I'm thrilled to be sharing a snippet from THE WIFE'S TALE with you and your readers.
This is the story of an Australian lawyer, Liz Jones, who visits an English stately home to hunt down the answer to a mystery buried deep in the past. Set partly in the present and partly in the eighteenth century, THE WIFE'S TALE is a novel about love, the special bond between mother and child, and the plight of women. Not to mention that it features several scrumptious men, including an Aussie billionaire, an English lord and a fiery eighteenth century rake!
The teaser focuses on the present day heroine, Liz, who arrives at the Isle of Wight thinking she is going to stay in a beautiful stately home. Instead, she is shown to a rundown cottage by the scruffy but gorgeous lord of the manor…
'Hold on,' Theo said, opening a cupboard under the stairs, 'I'll turn the power on.'
'Are you the caretaker, then?' asked Liz. She managed to keep her voice deadpan. Something about this man – perhaps his unwillingness to exchange more than monosyllables by way of conversation – made her want to needle him.
When he didn't answer her, she peered around at him, to see that he was watching her with a slightly bemused expression.
'Actually, "caretaker" is a good way of describing it.' He held up her carry-on. 'Put this in the bedroom, shall I?' He headed up the stairs.
Liz followed him. He hadn't sounded offended by her cheek, which was just as well. She was supposed to be getting to know these people, after all. 'Are you Lord Nash, then? Sorry. It's just that you're not dressed like a peer of the realm.'
'My Order of the Garter is at the dry-cleaner's,' he said over his shoulder, but she caught the glimmer of a smile as he opened one of the doors off the landing.
'Well, you can't blame me,' said Liz, encouraged by the spark of humour. 'I expected a bluff squire type in tweeds and a waxed jacket, at the very least.' Not a sun-drenched god in jeans and a ripped t-shirt. Not quite your average Mr Darcy.
How's that for a tease? And I can assure you Theo is indeed verra sexy. Verra sexy indeed!
You'll love this book I promise, and you should all go out and buy copies for yourselves and all your family and friends. But how about a chance to win a copy? Yes, lovely readers, we have a…
GIVEAWAY!
For your chance to win a signed paperback copy of The Wife's Tale, tell us who you'd imagine could play a sexy Theo/Lord Nash in a movie version of The Wife's Tale. I bags Chris Hemsworth!
Please note: Giveaway closes midnight Friday AEST 6th May, 2016. Australian postal addresses only.
Get commenting and good luck!