Yes, my darlings, it's time to reveal Chrissy and the Burroughs Boy to you! 
Oh, you are going to adore this one. It's funny and romantic and gorgeous, and will warm your heart. Plus you'll get peeks into the lives of beloved characters from previous Levenham Love Story titles.
Release date August 22nd, 2017. Make sure you pre-order today.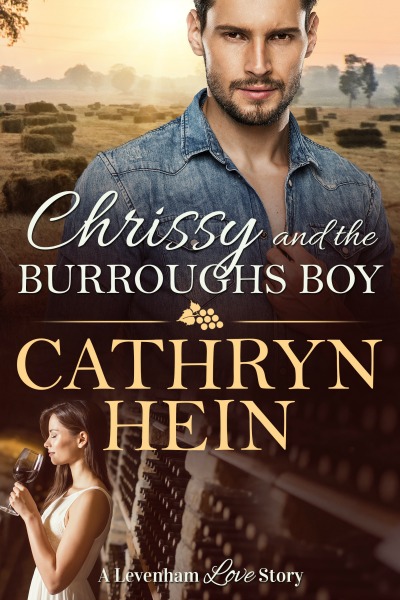 No girl forgets her first crush. The least he could do is remember it.
Chrissy James has only been home in small-town Levenham a few weeks when her teenage crush plays hero and saves her from an aggressive drunk. Seven years ago, Nick Burroughs was the school hottie while she was the overweight girl with braces, bad hair, and an unrequited obsession with the sports star every girl in school wanted. Her failed efforts to attract Nick's attention still burn.
Chrissy sure has his attention now, but she's older, smarter and focused on settling into her new dream job as wine marketer. No matter how sexy he's grown, or how keen his interest, Nick will need to do a lot more than see off a drunk if he wants to win her over.
But Chrissy doesn't count on the determination of a Burroughs boy in love. Nick will do anything to recapture Chrissy's heart, even if it means acting the romantic fool and embarrassing himself in the process.
Will Nick's efforts to make amends for the past backfire or will Chrissy's career thwart everything? Grab this cute small-town romance and find out!
CHRISSY AND THE BURROUGHS BOY releases August 22nd, 2017
Pre-order your copy today from:
Signed print copies will be available for purchase direct from me after August 22nd. Order details will be in the release day newsletter. To join the cool people, simply fill in the newsletter form on this site.
For extra fun, read an excerpt and Crushing It: The Story Behind Chrissy and the Burroughs Boy on its book page.