Welcome to Teaser Tuesday, the blog series where I share snippets from upcoming and past releases, and works-in-progress.
Ooh, last week was exciting. Seeing Chrissy and the Burroughs Boy up for pre-order in ebookstores was such a thrill. I can't wait for you to read this book. Nick and Chrissy's story was a delight to write and I had a ball coming up with ways for Nick to embarrass himself as he did all he could to win Chrissy's heart.
Review copies are making their way out and already Chrissy and the Burroughs Boy has scored a fabulous five-star review on Goodreads from Talking Books Blog who says:
"The family, mateship and friendships depicted between the characters were outstanding reading. So too, the noteable quick one liners and the friendly banter along with the actions that went with said banter by each of the characters, was completely attention grabbing… From the start I could not put this book down. Chrissy And The Burroughs Boy by Cathryn Hein is a story to look out for in a series not to be missed."
Rah!
An excellent excuse to share a teaser from the book. This is from an early scene after Nick has seen off the drunk who was harassing Chrissy.
Nick followed as she stepped out, casting an appreciative gaze over her bum as he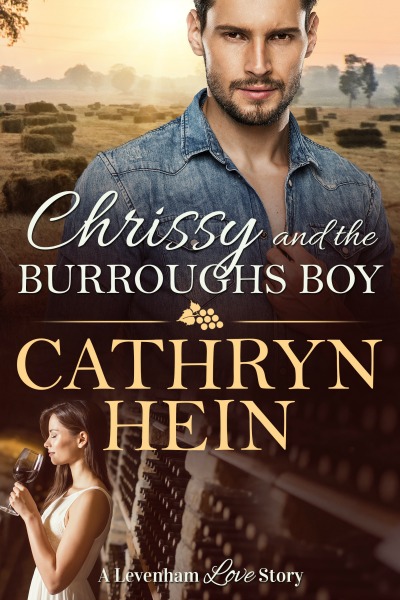 probed his soupy brain for who she could be. She wasn't the kind of girl he'd forget in a hurry, yet he was stuffed if he could place her. It was clear she knew him though.
'How did you know my name?'
'Everyone knows the Burroughs boys.'
Nick blinked. This was news. Sure, he'd had his photo in the paper a few times for footy, but that didn't mean anything.
'They do?'
'Of course.'
'Huh. How 'bout that.'
Suddenly the girl whirled around, causing Nick, who'd been admiring her bum again, to almost crash into her. 'You haven't got a clue who I am, have you?'
Chrissy and the Burroughs Boy releases on August 22nd. Secure your copy today!