Welcome to Teaser Tuesday, the series where I share snippets from new and past releases, and works-in-progress, and sometimes invite author buddies to do the same.
Have I mentioned how much I loathe the process of moving house? No matter how many moves we do, it never loses its horribleness.
But we're finally here in wonderful Newcastle!
The removalists unloaded our possessions last Thursday. As usual, it was an exhausting day, with the proceeding days not much better. Even now the house is still a mess of boxes and packing paper and piles of stuff we have yet to find a home for.
As for my new office… ay yi yi! It's about half the size of my previous space and fitting everything in is like playing a super complicated game of Tetris – one I'm never going to win. I will though. I have to. This girl has books to write.
Which brings me neatly back to books and this week's Teaser Tuesday.
It's been a while since we had something from Heart of the Valley, and it seems an apt time to revisit this story as we settle back into our new Hunter Valley life.
One of the themes in this book is what constitutes home – a subject I often think about when tackling a move. Is it a place, or is it more than that? I learned the answer to this a long time ago but it's a question the hero Lachie faces in Heart of the Valley.
Here's a taste of his dilemma.
As Brooke brushed her teeth, he filled her glass of water and checked to see she still had enough night-time drugs and warm blankets. Satisfied, he stood at the door, hand on the light switch, waiting for her to snuggle down, desperate for escape and the solitude of his own room where he could brood over his big mouth in private.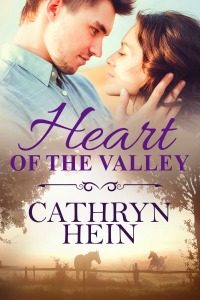 'All settled?'
She nodded, her small frame dwarfed by the timber bed, and for a brief but intense moment their gazes locked.
'Thank you,' she said softly. 'For everything.'
Later, as he lay on his own bed, hands behind his head, staring at the ceiling, he puzzled over how, once again, she'd made a simple statement resonate. How so much of what she did roused something inside him, and made him feel tender and almost possessive towards her. How this whole place seduced him with its sense of home, of all the things he'd once hoped to find at Delamere.
And it left him worrying that he was being tempted along a path down which even his dreams had never wandered.
Heart of the Valley can be purchased right now in ebook or print from your favourite online retailer, including:
Amazon.com | Amazon.au | Amazon.uk
iBooks | Kobo | Google Play | Nook
For another excerpt and more, check out Heart of the Valley's book page on this website.
Discover how I came to write Lachie and Brooke's story in A Story from the Heart.