Welcome to Teaser Tuesday where I share snippets from new and past releases and works-in-progress and occasionally nag author buddies into doing the same.
Have you heard of Bookbub? I'm sure you have, super-savvy booklovers that you are. It's a free service that pops hand-picked ebook deals and updates from your favourite authors straight into your inbox. You can score some serious bargains with it. Books that are heavily discounted and free. You can also get alerts on new releases and recommend reads and authors you've loved. It's brilliant.
I would LOVE if you could follow me on there. Simply visit my Bookbub page and join in the fun and bargains.
By the way, did any of you try the Portugese Custard Tart recipe I shared on last week's Teaser Tuesday? Seriously, you need to make it. It's super easy and very, very moreish.
Right. Snippet time!
Ah, Heart of the Valley… I do adore this book so. I think Lachie is still my biggest and longest lasting hero-crush, although Tristan from April's Rainbow is right up there, as is Jack from Elsa's Stand.
Hero-crushes are one of things that no one warns you about romance writing but it can be an issue. Honest! It's not the crush itself that's the problem. It's the moving on. How are we meant to fall in love with and write a new hero if we're still in love with the old one? See? Issue!
Lachie did me in for aaaaages.
Here's a sample to demonstrate why. Such compassion. Sigh. And then there's that giant rugby player's body and hazel eyes and muscles and delicious mouth and and and…
*pats fluttering heart*
He held her as she let loose her despair. Finally, the tightness in her chest eased and her breath slowed to shuddery heaves. She raised her head from his chest and stared at the gold lettering on his jumper. His hold on her relaxed and she sat back on her heels, wiping at her wet cheeks. Lachlan remained on his knees, watching her closely.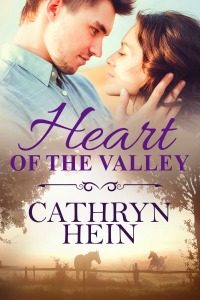 'Better?'
She nodded, cheeks blooming with heat. She couldn't remember ever experiencing a more embarrassing day.
He smiled. 'I thought you said you looked really unattractive when you cried.'
'I do.'
'A bit tear-stained maybe, but I don't think you could ever look unattractive.'
She stared at him. 'Why are you being so nice?'
He shrugged. 'Perhaps I just want to keep my job. It's never smart to get on the wrong side of the boss's sister.'
But Brooke didn't believe him. This wasn't about currying favour. Lachlan had gone out of his way and, she suspected, against his better judgement to help her. Strange behaviour for a man whose best interests lay in not helping.
Heart of the Valley is available in ebook and paperback from these retailers. Get your own Lachie today!
Amazon.com | Amazon.au | Amazon.uk
iBooks | Kobo | Google Play | Nook
If you'd like to discover more about Heart of the Valley, including the background to the story, please visit its book page on this website.
And remember to follow me on Bookbub!