Welcome to Teaser Tuesday, where I share snippets from new and past releases and works-in-progress and occasionally twist the arms of author buddies to do the same.
Which is exactly what's happening today. Yes, my lovelies, we have another guest and another GIVEAWAY and I know how much you love those.
But more on that in a moment.
First, news from the Hein house.
I FINISHED THE FIRST DRAFT OF SCARLETT AND THE MODEL MAN!!!!!!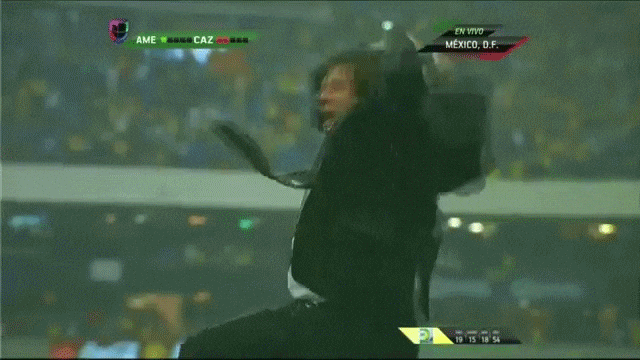 Eh hem.
Finishing a book is a fab feeling, even though there's still a long way to go before it hits shelves. There's the second draft to do, then edits and proof reading and covers and blurbs and all sorts of stuff, but the really hard work is done. Yay!
I'll have news on its release date in the New Year. If you want to be the first to hear, make sure you join my newsletter team. It's where all the cool people are.
Speaking of cool people…
Today's guest is a Teaser Tuesday favourite. She's a medical romance writing queen, a midwifery expert, fellow Outback Brides author (with the excellent Holly's Heart), and an all-round lovely lady. Yep, we're hosting Fiona McArthur again. Wahoo!
Now that it's December the silly season has well and truly begun. Authors, like singers, love putting you in the mood with Christmas tales and Fiona is joining the fray with a faaaaabulous sounding Christmas story – Midwife on the Orient Express.
Gawd I love that title. So. Much. Fun.
Here's Fiona to tell you about Midwife on the Orient Express and share an excerpt. Make sure you read all the way to the end because that's where the giveaway details are and we wouldn't want you to miss out.
.
Hello everyone, waving madly as we all chug into the Christmas Season. Thanks so much for having me on your blog, again, Cathryn. I must say, I loved your latest book, Eddie and The Show Queen, and readers, if you know someone who loves a book full of smiles, I'd be looking to Cathryn's books for great gifts. Thanks so much for the fun gallop, CH. 🙂
Today I'd like to share excitement about another fun ride, with my new release Midwife On The Orient Express – A Christmas Miracle, which came out on the 29th November in ebook and 5th December as print through my website FionaMcArthurAuthor.com.
Midwife On The Orient Express revisits a shorter, reunion story of mine from 2011, with expanded characters, more fun and of course a baby born – I know – I can't help myself with a good birth. Plus, I had the joy of creating my own quirky cover with the fab Glen Holman, working with the lovely Bronwyn Jameson to polish, and availing myself of Annie Seaton's huge knowledge on e-pubbing. Now Cathryn has offered to help me get the word out to you lovely readers, so here I am.
I'm feeling particularly blessed in my friends and my first author published book.
While I love writing for publishing houses and always hope to, I've been very slow to begin the indie path, but recommend the experience for those writers and readers who haven't dipped a toe in yet. Having your fingers in all the publication pies and not just the writing is another fab journey. Please watch out for my next author-pubbed book, Midwife In The Jungle –in March 2020. The cover is going to pop up soon.
If you haven't seen my Orient Express photos I've had such fun on Facebook in the two weeks prior to launch. I've been posting a different photo each day from our trip when medical romance author Alison Roberts and I travelled on the famous train between Venice and London back in 2011. The posted photos all depict scenes in the book and you can check them out if you'd like to drop into my author Facebook page or webpage – just for fun they are in the order they appear in the book. I'm running a 'which photo which page in the book' competition from my website starting 29th November and drawn the 29th February (leap year) for a print or e book copy of MIDWIFE IN THE JUNGLE (yes, there is a baby theme in my books 🙂 ) prior to release in March. Details on my webpage.
Of course, there will be a prize too, for commenting on today's blog on Cathryn's page for a print copy of MIDWIFE ON THE ORIENT EXPRESS which I'll post in Australia after the first week in December. Cathryn will notify the winner on Sunday night. Meanwhile enjoy Kelsie and Lucas's trip of a lifetime. With much love and appreciation xx Fi
.
Lucas Larimar watched the shoulders of the smartly dressed woman sag as she peered under her dark cap of hair with the perplexed countenance of the unseasoned traveller. Her head dipped down at what must be a horrendously heavy suitcase.
Amused, he wondered if she'd dare try and perch on top of it. He sighed and stood to offer his seat, brushing away the niggling feeling that he knew her.
He didn't. He was in Venice. And if he didn't offer her his seat Gran would poke him with her silver-topped cane as if he were a kid until he did. Un­fortunately, Gran knew she was his one big weakness and the only woman he loved.
He caught his gran's glance as she nodded approvingly and bit back a grin. Despite her age she looked like a million Euros in her pink jacket and skirt with her snow-white hair fresh from her Venetian stylist.
The pink Kimberley diamonds at her wrist and throat glit­tered under the electric lights. Lord, he would miss the old minx when she was gone. Had to be the reason he was standing here in the first place.
He had very special clients, the Wilsons, a couple he'd worked with for years, whose tenuous assisted pregnancy had been particularly challenging, and they were all on tenterhooks until Connie Wilson had this baby safely delivered.
He'd promised her influential husband, Harry, and more importantly the nervous Connie, he'd be available twenty-four seven. He was still a helicopter ride away if needed.
But, he should be somewhere closer to them, instead of sitting on a train for the next thirty-six hours play­ing nursemaid to an eighty-year-old lady who should be at home, knitting.
Even he laughed at the idea of Gran doing anything of the sort.
The original stickler for good manners was becoming impatient and inclined her head sideways towards the woman several times and he settled her with his nod. He'd better be quick about it.
If gran was going to order him around like a school boy, Lucas mused, this could prove to be a very long thirty-six hours. He stepped closer to the woman and spoke from be­hind her. 'Excuse me, madam. Would you like my seat?'
The woman turned, their eyes met, and recogni­tion slammed into him harder than an express train pushing a suit­case twice the size of hers.
Good grief. Thick-lashed eyes. Snub nose. That mouth. The mouth it had taken him, admittedly in his callow youth, two years to banish from his mind. A face that seemed outlined with a dark crayon lines of accent in­stead of the blur every other face seemed to hold.
Fifteen years ago.
Kelsie Summers.
'Or perhaps you'd rather stand.' Luckily that was under his breath because his grandmother's eagle eye had spotted his reaction.
Stunned blue eyes stared frozenly back at his. He saw the shudder in her fragile alabaster throat as she swal­lowed, and then her tongue peeped out. Yes, you damn well should lick your lips in consternation, he thought savagely, when you left me at the registry office, cool­ing my heels.
He gestured to the seat beside his grandmother with all the reluctant invitation of a toddler giving away his last lollypop. Damn if he didn't feel like sitting down again and turning his back.
But that would be childish and he hadn't indulged in such weakness for a long, long, time.
But to meet her here, and if he knew his grandmother it would be the perfect diver­sion for the boredom that despite her assurances, would ultimately descend on her before they reached London, they would meet again on the train.
There must be a black cat filled with bad luck standing behind him. He almost turned to see.
.
Ooooooh! A lovers-reunited romance! I love these stories. They're wonderfully emotional because there's much conflict and past to get over, and with Fiona at the helm in Midwife on the Orient Express, you know you're in the hands of an expert.
Get all the Christmas feels by grabbing your copy today from:
Amazon.com | Amazon.au | Amazon.uk
Kobo | Apple Books | Nook
Now, as we mentioned there's a …
GIVEAWAY!
For your chance to win a paperback copy of Midwife on the Orient Express, we want to hear about your favourite Christmas decoration.
Are you partial to a bit of tinsel? Maybe you have a beloved heirloom decoration or handcrafted star for the top of the tree? Perhaps you make stunning gingerbread houses (in which case you are indeed a cleverclogs).
Me? I collected hand-blown glass ornaments when we lived overseas and I ADORE them. They're very fragile and I've lost a few over the years in our house moves but they still make me smile whenever I get them out. I think my favourite is my Tower of London Beefeater. Although I am very partial to my Spanish Riding School bauble that I bought in Vienna. Because horses.
What about you? Share your favourite decoration and we'll pop you into the draw to win a paperback copy of Midwife on the Orient Express.
Please note: Giveaway closes midnight Australian Eastern Daylight Time, Friday 6th December 2019. Australian postal addresses only.
If you'd like to learn more about Fiona and her books, please visit her website. You can also connect on Facebook, Instagram and Twitter using @FiCatchesBabies.